Despite the buzz it is creating, especially with Beyoncé voicing Nala, it appears not everyone is impressed with Disney's recent remake of the 1994 classic, The Lion King.
Most of the critics were first able to point out that the film is not actually a live-action remake but simply a photo-realistic remake, because no real lions were used.

The project was a step further the 3D version of the cartoon that was released in 2011.
The film currently stands at a not-so-impressive score of 58% on the review-aggregation website Rotten Tomatoes.
The most vicious of the reviews might be that of David Ehrlich of IndieWire, who called the film a disaster.
Ehrlich described the new film as a "soulless chimera of a film [that] comes off as little more than a glorified tech demo from a greedy conglomerate."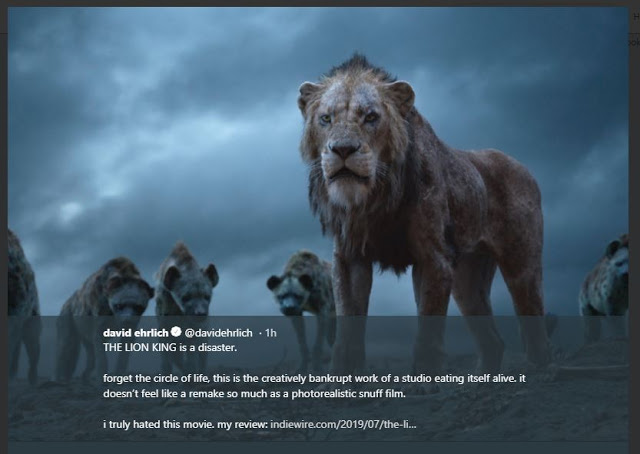 BuzzFeed's senior reporter, Adam B. Vary, said the CGI lions were not able to capture real human emotions.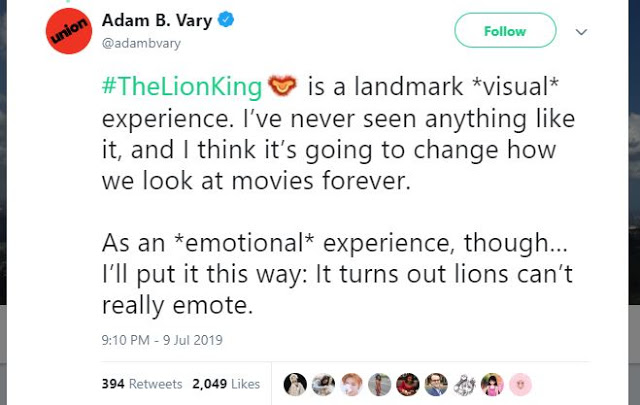 He tweeted this after attending the movie's premiere Tuesday in Los Angeles.
Vary, however, praised Beyoncé's voice as Nala.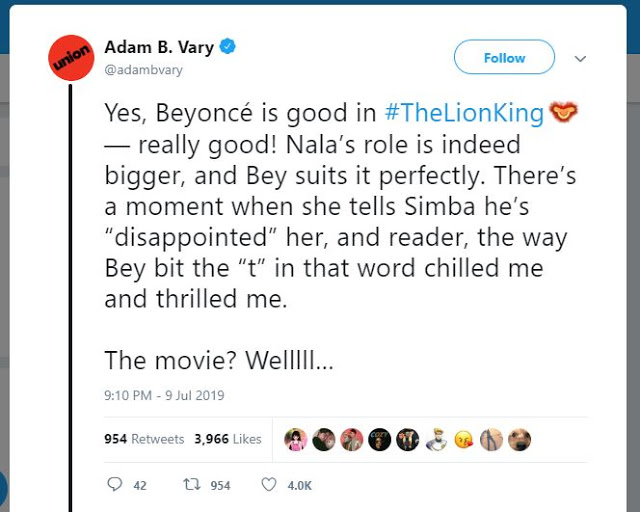 Some other critics have said the remake of Lion King compares badly with Disney's other remakes.
Matt Patches, a senior editor at Vox's Polygon, wrote:

"But unlike with this year's Dumbo, which pushed past the plot markers of the 1941 movie, or Aladdin, which saw an opportunity for the underserved Jasmine, the team behind The Lion King saw no room for improvement other than a hyperrealistic overhaul!"

Scott Mendelson of Forbes warned prospective moviegoers to "be prepared for a crushing disappointment."

It's safe to say that at this point, the reviews for Lion King were not positive but mixed.

The film is certainly still going to make a lot of money at the theaters nonetheless!