by Staff writer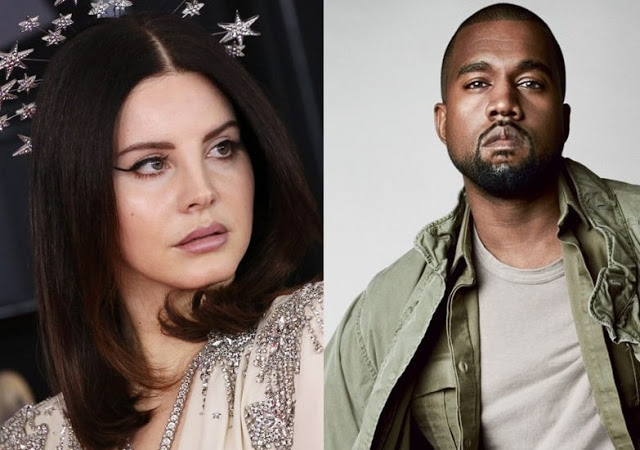 Even though one of Kim Kardashian's favorite songs is "Young and Beautiful" by Lana Del Rey, which she performed at she and Kanye West's wedding in 2014, the singer is not a supporter of Kanye West's stand in politics.
For his support of America's current president Donald Trump, Del Rey has criticized Kanye, insinuating he is a narcissist.
She wrote to West after an appearance on Saturday Night Live, which ended with an unscripted, pro-Trump rant.
"I can only assume you relate to his personality on some level. Delusions of grandeur, extreme issues with narcissism," wrote Del Rey in reply to Kanye.
"If you think it's alright to support someone who believes it's OK to grab a woman by the pussy just because he's famous, then you need an intervention just as much as he does."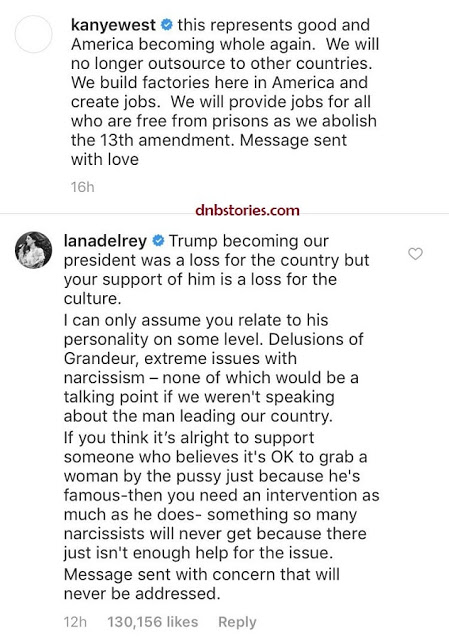 She signed off saying: "Message sent with concern that will never be addressed."