by Staff writer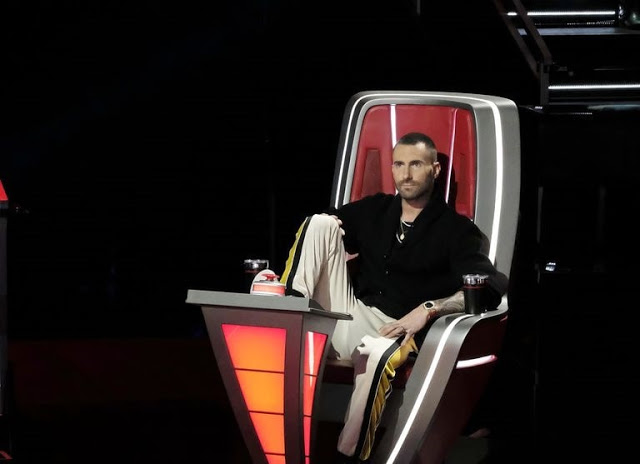 While singing competition 'The Voice' has been praised for its focus on talent, true fans of the show also understand why the coaches are equally as important as the contestants.
Everything from the advice they share with the singers to the rapport they have with each other have influenced the way audiences react to the show.

Two of the show's coaches, Adam Levine and Blake Shelton, have been part of 'The Voice' since its inception in 2011.
But fans have noticed one thing about Adam Levine's favorite sitting position—and they aren't too pleased with the way he often put his feet on the desk.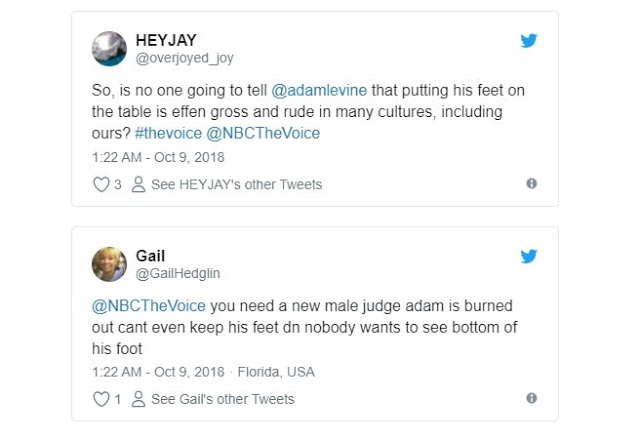 "So, is no one going to tell @adamlevine that putting his feet on the table is effen gross and rude in many cultures, including ours?" one person wrote.